German or Russian or French customer service, relocation to Portugal
German or French or Russian speakers. Job: customer service in Portugal (RELOCATION to Lisbon). High salary + bonuses + meal & transport allowance. Relocation package (up to 2000€). Fluent English, EU passport, customer service experience is a MUST. Start date 11.11.2019. For more details pls PM.
Experience

Not required

Languages

English – Advanced
French – Advanced
German – Advanced
Russian – Advanced

Employment

Full-time

Schedule

10-19
Berlin
recruiting agency • 1-10 Employees
Hiring with us since March, 2017
We are a friendly team of professional recruiters and nice people who enjoy their job, and we would like to help you to find a job that you will enjoy too (at least a little bit).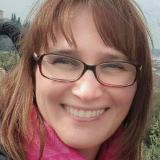 Hiring by
Kat Morgado
Active 1 year ago