Team Member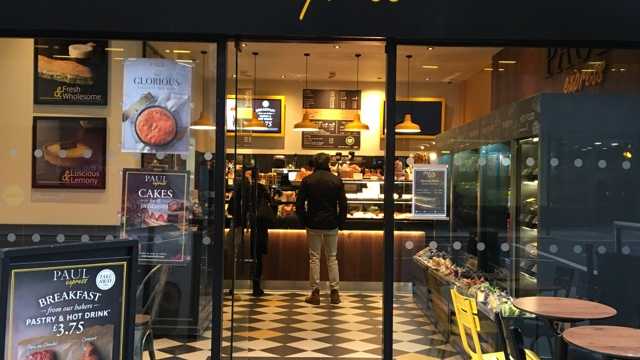 Full time team members needed for Paul Express in Tottenham Court Road. Shop is currently operating on two shifts, 6am till 3pm and 7am till 5:30pm.
Full training given.
PAUL UK, the French family owned Artisan Bakery & Shop, are looking to recruit some great people, if you love great quality food and have a passion for excellent customer service then working for PAUL UK is the place to be. We offer support, coaching and training to help you reach your potential, flexible hours and competitive rates of pay.
As our Retail Team Member you will contribute to increasing the sales of the shop through providing high quality food, sharing product knowledge, excellent displays, exceptional customer service, and working as part of a team.
Retail Team Member - Key Responsibilities:
- Providing an excellent experience to each and every customer who visits the shop, ensuring that all customer needs are exceeded at all times
- Assisting customers with all requirements by offering suggestions & demonstrating great product knowledge at all times; assisting customers with requests and ensuring these are catered for
- Producing great quality coffee & other drinks in line with our recipes
The bread and butter;
- Passion for food & drink quality
- Passion for providing an excellent customer experience
- Good communication skills including verbal English
- Outgoing & lively personality
- Smart appearance
- Flexible and committed
- Highly motivated
- Team player
Because we are passionate about making our teams feel valued, we offer a great range of benefits. Here is the icing on the cake;
- Generous and highly competitive bonus
- 28 days holiday
- 30% discount on all PAUL UK products
- Free breakfast/lunch/dinner on days worked
- Free tea and coffee on days worked
- Half yearly social events for the whole company
- Access to an online benefits system – with loads of exclusive discounts
Experience

Not required

Languages

English – Intermediate

Employment

Full-time

Schedule

6:00-15:00 - 7:30-17:30

Salary

£9.5 – £10.5 hourly

Benefits

Hourly bonus

Starting time

Immediate start!
Bloomsbury, London
Bakery, cafe • 1-10 Employees
Hiring with us since March, 2019
French bakery and cafe
Hiring by