Senior Chef de Partie / Mediterranean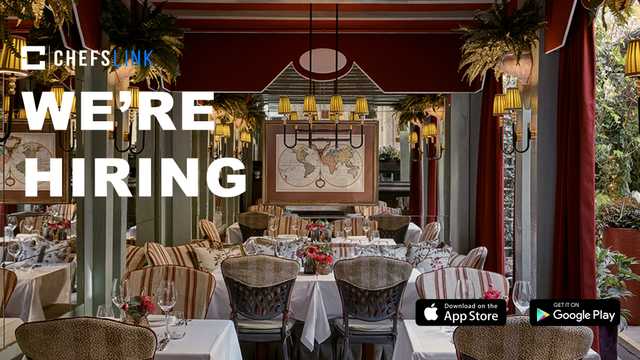 The Senior Chef de Partie will work alongside the team to manage daily kitchen activities, including overseeing staff, ensuring food quality and freshness, and monitoring ordering and stock control. Provides meal quality and consistency by following designated recipes. To understand the essence and importance of hospitality within the Main Kitchen. Responsible for participating in all activities of their designated section, contributing to the smooth running of the Main Kitchen, and ensuring the highest levels of guest service.
Chef requirements
✅ Ensure all food preparation is carried out in accordance with food hygiene procedures.
✅ To ensure food is prepared to required standards checking for taste, presentation and quality.
✅ To ensure portion control, preparation and storage methods to avoid wastage and keep down costs.
✅ To ensure daily/weekly/monthly cleaning duties are carried out as per TAC standards.
✅ Complying with all legal requirements including food hygiene, training and record keeping.
✅ Maintaining high standards of fire, hygiene and safety as laid down by Company and local Environmental Health
✅ Preparing the designated section prior to each shift.
✅ Ensuring the smooth running of the designated section as directed in a sanitary and timely manner.
✅ Following the recipes and ensuring that the highest quality food is produced on a consistent basis.
✅ Managing and training any commis working with you.
✅ To observe and assist the junior chefs in the production of dishes to the required timescales
✅ Ensuring safe hygiene practices are maintained throughout the kitchen at all times.
✅ Daily stock control; ensuring that orders are submitted on time in a clear and concise manner.
✅ To ensure all deliveries are received in the correct manner, and in a suitable condition, notifying the Chef of any problems.
Experience

Required

Employment

Full-time

Schedule

45 Hours per week

Salary

£34,000 yearly

Starting time

Immediate start!
City of London, London
Chef Recruitment • 1-10 Employees
Hiring with us since August, 2018
Culinary recruitment & management company, introducing culinary trained chefs and students to leading restaurants.
Hiring by