High five✋🏼buddy! You're living in one of the world's most exciting cities: New York!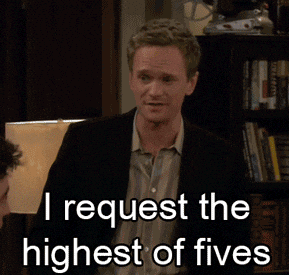 Want to know how to live the good life on a budget as a true New Yorker?

It's a great place to enjoy your young millennial life 😊 You can get coffee at every corner, munch on a Whopper 🍔 from Burger King at 3 am or just ride the subway🚆 home after a crazy night out with your friends – this is the city that never sleeps🎉🎉🎉.

If you're new to the Big Apple, initially, you may be slightly intimidated – but you'll love the head-rush at the unlimited number of opportunities available.

Take a look at how you can maximize your budget to live it up in this amazing city!

Let's find home sweet home!
Apart from finding roommates👯 to call your best mates and share the costs with, you'll consider the size, location and the price of the apartment before deciding to rent it.

If you're a bit claustrophobic🙆🏻and need your space, then look beyond 34th Street and downtown Manhattan. The properties here tend to be a wee bit small in size (also a wee bit expensive!) and may not appeal to you.

Location a priority? Then my friend, you'll have to choose a trade-off between size, price and location. Sure, as a millennial, you'll aspire to live downtown where the action soars high🍹🍻 🎉- as do the rental prices.

Want to save some bucks 💵? Then, take your search outside central Manhattan to nearby, more affordable neighborhoods where you can still live the good New York life.

Here are our top 3 neighborhoods for budding NYC millennials, such as yourselves.

Little tip: be ready to pounce on the apartment of your dreams as soon as you see it as they go quickly under a New York minute.

Travel in true NYC style
Okay great, your apartment is sorted, it's time to explore the big City!

Own a car? Whew, those insurance premiums, parking fees and fuel costs are going to make a hefty dent in your wallet.

Use the subway and whizz around the Big Apple like a native⚡️⚡️.
You never know what you'll see on the subway!
This vital means of transportation runs 24/7 and is super cheap! Invest in a monthly Metrocard to get the most out of your dollars. Smile bud, this little wonder card is going to get you on those famous NYC buses as well.

Painting the town of New York red 🐾on your first Saturday night and gotten a bit tipsy🍷? No worries, just order an Uber or a Lyft. However, it is recommended to save these little luxuries of transport for the weekend as it'll be too expensive to use on a daily basis.

Sharpen your cooking skills
Living away from home for the first time and only know how to boil pasta? Don't fret as that's an excellent start! Cooking at home is the best way to enjoy a delicious meal 🍲 whilst saving your precious, hard-earned cents. After all, this is how you live it up 💖💖.

First things first- before you get cracking in the kitchen, you need to stock up on your groceries. With a bodega present at every street corner, you'll always have access to groceries. Hit the cheapest grocery stores in New York and save a few dollars.

Put your leftover change and coins in a little piggy bank and hear their jingling grow melodiously louder as the end of the month draws close.

Got your pantry fully equipped? Great! Now, it's time to roll up your sleeves and to develop those hidden culinary talents of yours🍮🍳🍴.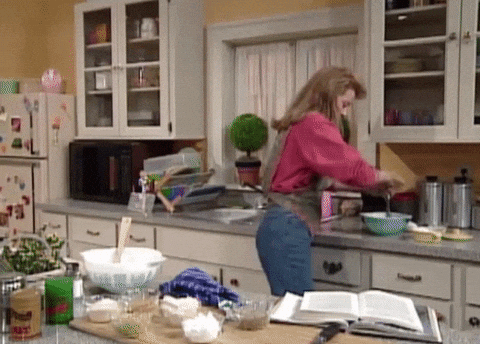 Don't be afraid to fire up the stove. Remember, it takes time to get the most basic dish, such as boiling rice 🍚, just right.

Enjoying that cooking process? It's a sign you're meant to be a chef.

Mobile apps to save your moolah

Here's a quick list of top NYC apps that will help you stay within your budget

Take in free sights

New York 🌇 may be an expensive city but you can still enjoy some of its sights and sounds – for absolutely nothing! Here's a quick list:

Take a dip
Get your laps 🏊🏻 in any of New York's several free outdoor pools. With quite a few of them opening at the end of this month for the summer, our favourite is the Olympic sized baby at Astoria Park. Laze around under the sun in this pool with your favourite drink🍹and soak in spectacular sights of the Robert F. Kennedy Bridge.

Hit the waves
Venture to Coney island via train and wade your feet in the waters of the Atlantic. After spending the day frolicking in the sand and sunbathing, combine a beer🍺from the local Brewery with a famous Nathan's hot dog.

Fire up the grill
Get your friends together and grab a free grilling spot at one of the many public parks near you. Capture a perfect Instagrammable view of Lower Manhattan, enjoy the breeze and good food right by Pier 5 at the Brooklyn Bridge Park.

Stroll through Central Park
Relish a rainbow 🌈 sprinkled cream cheese bagel at Tomkins Square Bagels and choose a bench to watch East Villagers at their best.

Outdoor concerts/movies
Take a cosy blanket, make some cheese sandwiches and grab a crate of beer to take to an open air concert or an outdoor movie – which is for free! They take place all over the city – so, chances are high that you won't be wandering too far from home.

Free drinks app
With apps such as Hooch, Bar Roulette and Happy to point you towards free drinks, you can party all night long without breaking the bank.

The trick to knowing how to live the good life in Fun City is to pace yourself and your budget. Save where you can and feel free to splurge once in a while to treat yourself. You got your whole life ahead of you to experience all the dynamic happenings here. Take it slow and enjoy each moment. You've earned it!

Ready to roll out to New York? Download the JOB TODAY app now and check out the latest job ads: