Your JOB TODAY profile is your ticket to landing your dream job!
How can you stand out from the crowd?
Our most successful jobseekers on JOB TODAY have a comprehensive and complete profile. My friend, take your sweet time and fill all those fields on your JOB TODAY profile. This will not only help you to stand out from the countless number of received applications but will serve as a snapshot to engage the recruiter.
Go a step further and let your employer get to know you, your motivation and how you're the best candidate for their job.
When Are You Available to Start Work?
Let employers know your availability and when you are able to join their team. If you are able to begin work immediately, mark that clearly on your JOB TODAY profile.
As you scroll through your job feed, you will realise that a lot of immediate start positions tend to pop up. It will definitely catch the attention of employers who need someone to join the same or next day.
Landed a job through JOB TODAY already? That's great! Stay in touch with us and remain onboard the app by maintaining your profile. Just state that you are not available for any offers right now so business owners don't contact you.
If you are still on the lookout for a job whilst employed and have a notice period to cater too- then choose the option that indicates that you are available but not immediately on your JOB TODAY profile.
Don't forget to double check your date of availability.
Is It All About You?
Yes, your JOB TODAY profile is all about you!
This is your chance to shine and share your story. Draft up a powerful summary statement that tells your future recruiter how you can add value to his organisation and cater to his specific job requirements. Let your statement reflect your personality.
For instance, if you are a friendly person who likes to meet new people, it will be relevant for a customer-facing role such as a barista or a waiter. If you have any outstanding achievements, do mention it briefly here. It will increase your chances of getting picked as a candidate.
What Kind of Experience Do You Have?
This is the core of your JOB TODAY profile!
Begin with your accomplishments from your last job. We allow you to keep it short and sweet. As an initial step, choose the industry category you are going for: beauty/wellness, barista/bartender, construction, cleaning, driver, events, promotion etc. Insert the name of your company and the dates you worked there. After sharing your primary responsibilities and achievements, you can save your details and continue to add preceding positions you held in the past.
No experience to add? No worries! Just add some great skills you've got – such as being social-media savvy, computer-literate, holding a driver's license etc. You can list this in your About Me section as well. For more tips, take a look at how you can create a brilliant CV with no experience.
Do's:
✅ Use short statements and proper sentences
✅ Apply proper grammar and punctuation
✅ Double check and proof-read your message
Dont's:
❌ Avoid using colloquial phrases and slang language.
❌ Do not embellish your experience.
❌ Do not lie on your JOB TODAY profile
Hey, if you scaled up Mount Everest last summer, that's wonderful! But mention it only if it's true! Keeping it real will show the employer that he can trust you. We at JOB TODAY believe that honesty is the best policy and that lying on your JT profile will only inhibit your ability to land that amazing job!
Don't forget you can always remove certain experience details as well.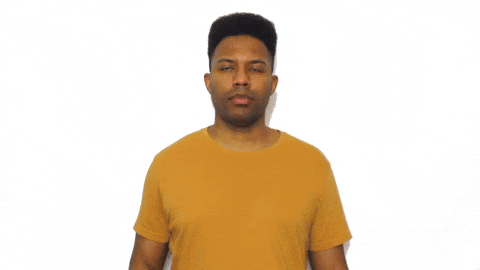 How Many Languages Do You Speak?
It's awesome if you are multi-lingual! That is a key selling point and why not put that up that on your JOB TODAY profile? Under the Languages section, pick the language you can speak. You can also select the level of fluency-ranging from Basic, Intermediate, Advanced and Native.
It's simple: if you don't speak Italian, don't claim too. Here's a suggestion: take a free online Italian language course and then select that option on your JOB TODAY profile.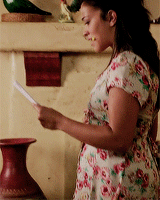 What Kind of Education Do You Have?
This portion of your profile will tell your future employer what kind of formal training you have undertaken. If you are in the process of pursuing a degree, diploma, certificate or qualification, state that clearly. Don't be shy and write the complete name of the educational field you are going for. For instance, if you are studying to be a Master's in Business Administration, denote that.
My friend, if you don't hold a qualification – don't fret! There are plenty of easy jobs get with no qualification on the JOB TODAY portal and the right profile will attract the hiring manager's attention!
Now that you have such an incredible JOB TODAY profile ready, start applying to jobs and let yourself shine!