Lockdown or no lockdown, you can still sip that delicious pumpkin spiced latte in your cosy sweater and gaze out of the window at the golden and crimson tree tops.
Autumn season is here and as you welcome its cold crispiness and bold hues, there is no better time to plan for your holidays and brainstorm ways to earn extra money.
Have no experience and searching for your first job? How about some tips from successful entrepreneurs? No worries if you're studying or not, there are plenty of easy jobs to get without a qualification.
So whether you're an experienced soul or a first-time job hunter, let's take a look at why autumn season is the perfect time to land your next gig!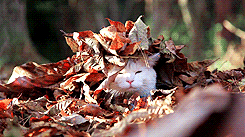 End of Summer Stillness
As the warmth of summer draws to an end, so does vacation time! Come September, hiring managers and business owners trickle back into the work grind and begin appraisals of their human capital needs. 
The demand for staff goes up as service businesses begin to cater to returning holiday-makers and customers. With dozens of jobs being posted daily on job boards such as JOB TODAY,  see what tickles your fancy! 
Have Some College Fun
Starting university this fall? Well mate, you'll need some extra pounds to hit those hot London nightclubs and bars on the weekends.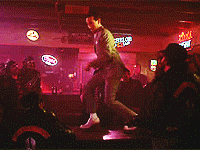 Good thing that hiring is picking up as quickly as the leaves change colour!
Last Round of Budgeting
The falling of leaves marks the commencement of the last and final financial quarter of the year. Businesses and SME owners gear up their efforts in achieving their sales and company goals by striving to maximise their remaining budget. (Hopefully they're not as stressed out as this cat!)
It's the last opportunity to squeeze in additional personnel before any possible budget cuts kick off the new year. Hiring becomes a top priority to get all those extra sets of hands trained in and settled before the holiday winter season starts.
Speaking of which..
Auspicious Time to Start Fresh
Beginning a new job role in the autumn season is ideal as you'll get a head start on your training before Christmas. Not only that, you'll also get a head start on saving up for all those Christmas gifts you may need to buy for your loved ones! 
By having been employed for some months, you will have earned some time off and can enjoy your vacation with some extra quid under your belt. 
Snugger Evenings In
The autumnal equinox has occurred – meaning that summer days are fading faster to give way to lengthier, cooler nights. Tending to spend more time at home? Super! You have ample time to snuggle in with a warm cup of tea, a blanket and your phone/laptop to job-hunt.
It's a great opportunity to spend some time on yourself, polish up your CV and sharpen your interview skills.
Want to find a brilliant job this autumn season? Check out our latest job ads: