Chef de Partie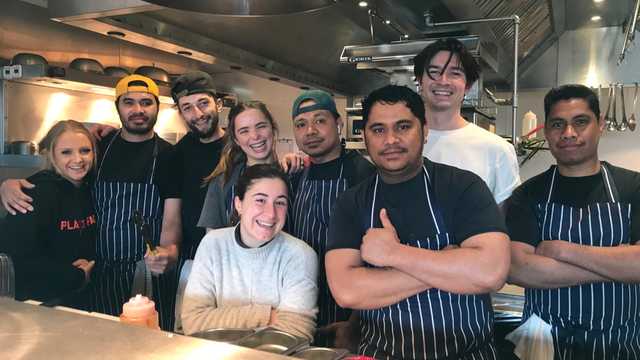 Salaries are based on OTE (On target earnings).
We believe our Chefs de Partie are the future of our kitchens, therefore through training and the experience provided through our Chef Academy and the day activities of the role, we will ensure that you are ready to join our next generation of Head Chefs.
What's in it for you…
Share of Tronc on top of the regular pay per hour. 100% of our Tronc goes to the employees.
Tronc paid when you are on holiday.
Access to your earned wages whenever you need them via Wagestream.
24/7 access to external, free and confidential employee assistance helplines including free counselling, financial and legal advice.
Clear career progression path (90%+ of our senior cafe positions are occupied by people who have grown through the business).
50% discounts on food and drink (including your bar bill) taken off duty for you and up to 3 of your friends.
Your mum eats for free!
Los Cincos – with 5 years of service or more you get 5 days extra holiday and access to private healthcare.
Paid volunteering, because 'taking care of people' is one of life's greatest skills. (T&C's apply).
A chance to join The BC Track Club with opportunity to access some life changing running challenges and more.
The role and You:
You will be a positive influence in our kitchens, supporting the Head Chef to deliver the Nation's Best Loved Caf, while generating a culture of loyalty, opportunity and support.
In addition to being a talented and hardworking chef, you will be ready to take the next step in your career development, embracing leadership responsibilities.
Working directly alongside our Head Chefs you will influence the standard of food we deliver, the environment our food is prepared in, and the financial results that allow us to grow.
Working in rotations you will be responsible for:
Delivery of Training
Stock Control and Efficiencies
Food Safety
Experience

Required

Languages

English – Intermediate

Employment

Full-time

Salary

£10.25 – £14 hourly
City Centre, Oxford
Hospitality • More than 250 Employees
Hiring with us since April, 2022
We are a caf. Not a cafe, not a shop, not a branch, not a unit, not a restaurant. Just a caf.