Writer
We are looking for a Literature Academy Workshop Leader for our upcoming academy.
Dates of the Academy are Saturdays and Sundays from September 2021 to August 2022.
You may work as much or as little as you like, depending on the subject matter, i.e. Publishing, Editing, Storyline, Poetry, Screenwriting etc.
Due to the nature of the role, we ask that you have a valid DBS check for the date you will deliver the workshop.
Strand and Whitehall, London
Youth Charity • 11-50 Employees
Hiring with us since July, 2021
The sole purpose of The Sapphire Foundation is to build people up and to ensure that each individual finds what they are meant to do in life.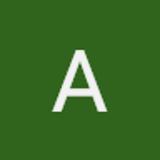 Hiring by
Amanda Ajomale
Active 4 months ago