Mobile Phone Technician
Job role - Mobile Phone Technician
We are looking for long term staff to work full time repairing all issues of mobile phones and tablets.
Prior experience is an advantage by far due to the skill required for a detailed job.
You will be required to work in a fast paced environment dealing with a constant flow of electronic repairs on a daily basis.
You will be expected to use your diagnostic skills to identify issues and successfully resolve them with your technical ability.
Duties:
Prioritise workflow based upon the needs of the business in an efficient and cost effective manner as a team.
Maintain a safe working environment by following company standards and procedures, including complying with Health and Safety regulations.
Maintain a clean workspace and conduct repairs and maintenance on internal equipment used within the business.
Essential Skills:
A passion for Technology
Strong knowledge base of modern consumer electronics,
Be able to independently work while contributing to a team goal.
Strong Communication skills
Computer literate with strong skills in google software tools
Understanding of customer service and its importance to the business
Newcastle upon Tyne, England
Mobile phone repair • 1-10 Employees
Hiring with us since May, 2021
We work in a fast paced environment working business to business. We work on bulk items and resolve difficult issues which others sometime cannot.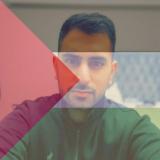 Hiring by
Sohail Hussain
Active 7 months ago