Handyman
Looking for Multi-skilled tradesmen/Women - Handy Man/Woman.
Candidate must have good experience of working as Handyman general tasks including - General Carpentry, Basic plumbing, Minor electrics, Painting, fitting & Fixings.
Attention to detail. Look at issues and observe any issues around.
Jobs are around west, northwest and occasionally other party of London.
It's a moving job so those love to travel around, great opportunity.
Candidate must be reliable, time managed, excellent problem solver, calm under pressure, good communication and understands importance of customer service.
Be able to do simple repairs as applying silicon, painting ( top standard )light bulbs, changing Taps, showers, fix toilets, baths, unblock sinks, hang curtains , blinds , Furniture assembly, other minor repair
Any tilling , roofing, plastering or brickwork experience would be advantage.
Must be working with Team as well alone independent. Daily communication with office and update sheets and reports.
Please do send us CV. Or more details while applying jobs.
Car / Motorbike license required - No Points.
Competitive Salary and Company Benefits.
Experience

Required

Languages

English – Advanced

Employment

Full-time

Schedule

Monday - Friday 7.45 - 16.30

Salary

£24,000 – £26,500 yearly

Benefits

Other benefits
Willesden Green, London
Renovations • 1-10 Employees
Hiring with us since October, 2021
Family run business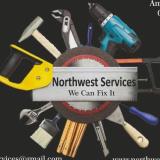 Hiring by
Amit P
Active 16 days ago