Sewing Machinist care labels project
* Sewing Machinist needed to replace and sew on care labels onto clothes
-We are looking for an experienced sewing machinist/seamstress to help us replace old care labels and sew on new care labels onto the clothes of our brand. We are solely looking for a machinist/seamstress who could travel and make their own way to our premises as the job would need to be supervised. We are however flexible with the day and timing. We have a sewing machine and overlock machine on our premises.
We are offering a fixed price of £0.50 per label and for the first batch of clothes, there are approximately 250 clothes that need new labels. In the future, there will be more clothes that need labels sewn on to them as this is an ongoing project so you're looking to make at least £1,300 in the long run however not immediately since it will depend on when new inventory is in stock.
Although for this particular project, £125 will be paid and guaranteed. You must be self-employed.
Experience

Required

Languages

English – Advanced

Employment

Part-time
Romford Town, London
Clothing store • 1-10 Employees
Hiring with us since February, 2018
Clothing business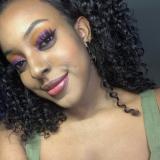 Hiring by
Chelsea AO
Active 18 days ago