Customer Service Representative (CSR)
Job Title: Pre - Licensing P&C Agents
Job Location: Salt Lake City, UT (Remote while training, onsite after training)
Position Type: Full Time
Pay Rate: $15/hr on Free Training. After Training $18/hour with W2
Job Specific Information:
* 100% Inbound Calls
* Company will apply and help obtain Insurance Licenses in 50 States.
* Handle and carefully respond to all military (including family) customer inquiries.
* Client/Product specific training will be provided.
* At Home Training: Using your own device.
* Get prepped to Pass State Exam for Personal Lines Insurance License (Home and Vehicle Insurance)
* Training is fully Paid!
* Training Length: 8-10 days depending on location
* Company will schedule you for the State Exam and cover the cost!
* Must be willing to work on site once training is complete.
* Must be comfortable taking exams.
* Once you pass your State Exam, Flexibility will be needed for your Start Date.
Experience

Required

Languages

English – Intermediate

Employment

Full-time

Salary

$15 – $18 hourly

Starting time

Immediate start!
Downtown, Salt Lake City
Staffing • 51-250 Employees
Hiring with us since July, 2021
This is a company, where you find a great work culture. You will love to work with.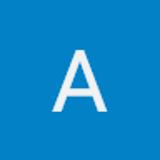 Hiring by
Atul Tyagi
Active 9 days ago