Experienced cleaners needed for tomorrow.
Good day to you.
We are seeking to add good quality cleaners to our team. We are taking names to add.to our data base as we are always in need of quality cleaners.
We are not an agency.
Pay starts from 10.20per hour and you will be paid straight into your account either every 2 weeks or monthly depending on how many hours you work during the month.
Drivers licence is a bonus.
We carry out general cleaning and specialist cleaning of which we pay an enhanced rate.
Leave your details to be added but if you do not have any professional cleaning experience please do not.apply as.you will be ignored.
Your profile has to show you have cleaning experience.
Thanks
MCS
Experience

Required

Languages

English – Intermediate

Employment

Part-time

Schedule

Monday, Tuesday, Wednesday, Thursday Friday -

Salary

£10.2 hourly

Starting time

Immediate start!
Highbury West, London
Cleaning and maintenance • 1-10 Employees
Hiring with us since July, 2018
MCS are a small reliable and responsive company working for both commercial and domestic customers. We are a close team who work hard and we are looking to add to our company with likewise staff with great work ethics.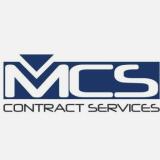 Hiring by
mcs contracts
Active 1 day ago