Brand Ambassador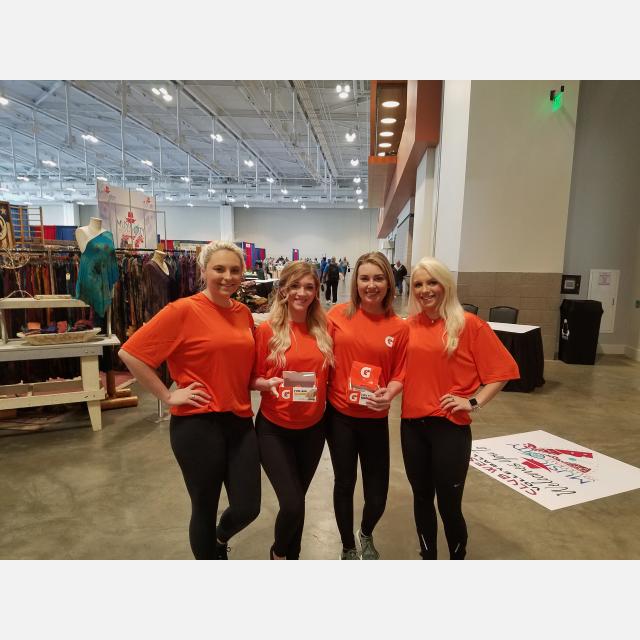 The worlds #1 sports brand, Gatorade, is looking for 4-6 brand ambassadors for series of upcoming events in the northeast.
Hartford
January 8th and 9th
January 15th, 16th and 17th
January 22nd and 23rd
Boston
February 25th, 26th and 27th
March 4th, 5th and 6th
Providence
April 16th and 17th
April 23rd and 24th
Shift times will be 8am - 8pm each day.
Flat rate pay of $150 per day
Hired BAs will get 2 hours of paid breaks during each shift
Hired BAs will get $20 per day for meals and parking/transportation
Hiring consideration given to all female and male applicants.
Applicants must be a minimum of 18 years old.
Hiring preference given to those who are willing to commit to all or a majority of shifts.
Please respond with resume and at least 1 current personal photo/full body image.
There will be a 1 hour MANDATORY class on January 7th in Hartford to get training and staff wearables.
Promotion tasks are easy, the events are fun and active, this is a great opportunity to get involved in sports event promotion.
Experience

Not required

Employment

Part-time

Schedule

8am - 8pm

Salary

$15 hourly

Benefits

$20 per diem
Downtown, Hartford
Event Agency • 1-10 Employees
Hiring with us since November, 2021
Entering 9th year of promotional activity for Gatorade
Hiring by
Andrew Vedlitz
Active 8 days ago