Driving Office Cleaner
Hi,
***Emergency Clean Needed Today***
We have a contract that requires us to clean properties across Greater Manchester.
Key operated job. Must be reliable, friendly and professional.
Attention to detail
Punctuality is a must
A very high standard of clean is mandatory as we are a customer centric firm.
Hours are usually confirmed 24hrs before.
Some jobs we are given very short notice.
This role has a social media dimension which will require some working knowledge
Experience

Required

Employment

Part-time

Schedule

Hours are confirmed ahead of time

Salary

£8.7 – £9.75 hourly

Benefits

We offer more than the minimum wage.

Starting time

Immediate start!
Manchester, England
A business operating in different markets and making a difference. • 1-10 Employees
Hiring with us since June, 2017
We operate different businesses in the following sectors: - retail - hospitality - catering We have recently started a new cleaning company which operates across Manchester. Needed - attention to detail - punctual - customer focused appro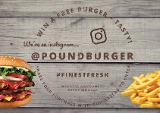 Hiring by
Aionios Ltd Aionios Catering Service Ltd
Active 15 days ago