Assistant Manager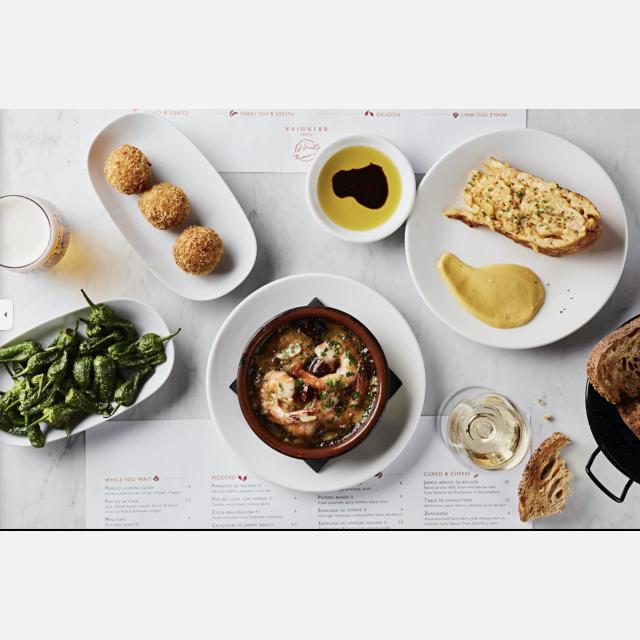 Assistant Manager
This a fabulous opportunity to join us as an Assistant Manager.
Supporting the General Manager, you will be responsible for:
- The day to day running of the restaurant and managing the floor.
- Working with the management team to ensure operations run smoothly and all revenue opportunities are maximised.
- Running the restaurant in absence of the General Manager.
- Proactively work to grow the business.
- Welcoming our local, regular and new guests in a warm friendly & engaging manner.
- Sharing our love of Spanish tapas & drinks with both the team and our customers.
- Inspiring, leading and motivating our team, keeping us engaged and energised at all times.
- Providing ongoing, interesting and innovative training to our new and existing staff.
- Ensuring our high standards of delivering fresh, flavoursome & beautifully presented tapas and engaging & friendly service are exceeded all of the time.
A little about you:
- Previous experience as an Assistant Manager in a high end, casual dining environment.
- Demonstrate a genuine love of Spanish cuisine & culture, and be curious about food.
- Experience in managing a fast paced, high volume site
Experience

Required

Languages

English – Advanced

Employment

Full-time

Schedule

Monday/Sunday

Benefits

Staff Food, Staff Drink, Discounts

Starting time

Immediate start!
London Bridge and West Bermondsey, London
Restaurant • 51-250 Employees
Hiring with us since April, 2018
¡Bienvenidos! Tapas Brindisa London Bridge is a place that brings the true food, wine, and hospitality of Spain to London's table for all to enjoy. In the early 90s we set our roots in Borough Market opening our original warehouse and fir
Hiring by
-- --
Active 2 days ago